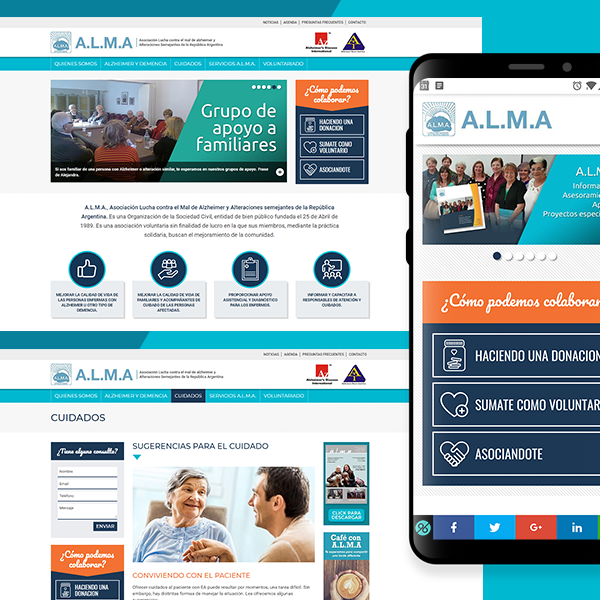 A.L.M.A - ONG
A.L.M.A. is a non-profit voluntary association in which its members, through solidarity practice, seek the improvement of the community.
In the project stage, we participate in the definition of the communication strategy and fundraising. We integrate the organization digital image and the aesthetics of social networks and communication in general.
In the operative stage, our team is in charge of the content adaptation and the management of social networks and newsletter.
Performed items
Definition of institutional communication strategy
Design and development of the ONG portal.
Deploy of the institutional image (look & feel) in social networks
Content adaptation for digital media
Community Manager
Take a look at the website facebook: A.L.M.A. instagram: A.L.M.A. twitter: A.L.M.A. linkedin: A.L.M.A.